about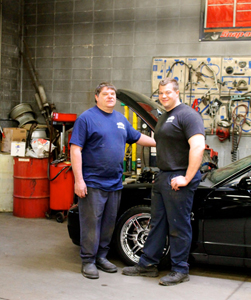 Automotion Services is your best choice for servicing your Swedish car. With a trained staff headed by ASE-Certified Mastertech Boe Kalinoski, who has over 30 years of experience servicing Saabs and Volvos, you can't go wrong. Our staff will provide the best care your Swedish car can get, no matter what you need -- from tune-ups and scheduled maintenance, to major repairs.
Want to upgrade the performance of your trionic Saab. Automotion Now Offers SQR Engine Management as well as installation of aftermarket performance products.
Located north of Boston, in Billerica Massachusetts, Automotion Services is conveniently located from the Route 128 tech beltway, northeastern Massachusetts, and southern New Hampshire. To make an appointment today, just pick up the phone and dial
978-667-5373
.